Strategic repositioning to help a wee Scottish charity make a big impact
Pancreatic Cancer Scotland was faced with a major roadblock in their journey to change the numbers of one of the world's most terrible diseases. Believed wrongly by many to be a 'Scottish wing' of a UK-wide charity, PCS reached out to Denvir to find the way forward. Our team developed a strategy that would see PCS stand out as its own differentiated brand – the only pancreatic cancer charity dedicated to the people of Scotland. We designed a modern brand identity to help PCS stand out in a crowded third sector market; bringing in bold colours and placing 'the flower of Scotland' at the heart of the logo.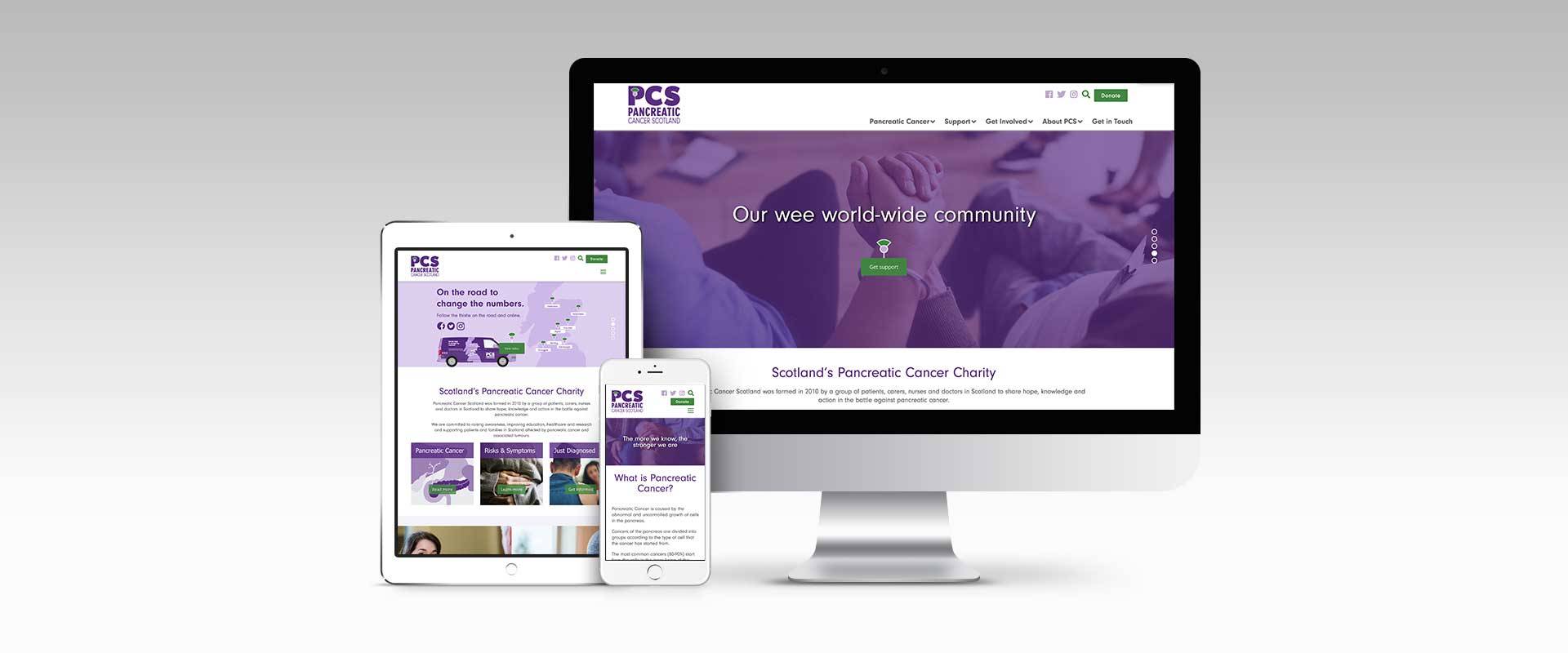 This was complemented by new key messaging and a brand voice that would reassure and resonate with a Scottish target audience in need of clarity and compassion.  With the new identity finalised, our team designed and built a beautifully branded Pancreatic Cancer Scotland website, showcasing the amazing work of the charity and helping visitors find critical information quickly and easily.
Finally, as part of November's Pancreatic Cancer Awareness Month we delivered outdoor adverts, PR coverage, social media content, and a 7-city awareness tour in a fully branded 'PanCanVan'; empowering PCS in their mission to educate the nation about pancreatic cancer, from early detection to treatment and support.  We are proud to continue working with Pancreatic Cancer Scotland as our charity partner for 2019.