Integrated Marketing Campaigns
Customers who had tried McIntosh of Strathmore's classic Scottish ready meals really enjoyed the comforting dishes. Our challenge was how to communicate that these dishes are not only traditional Scottish recipes but also very convenient and quick to make.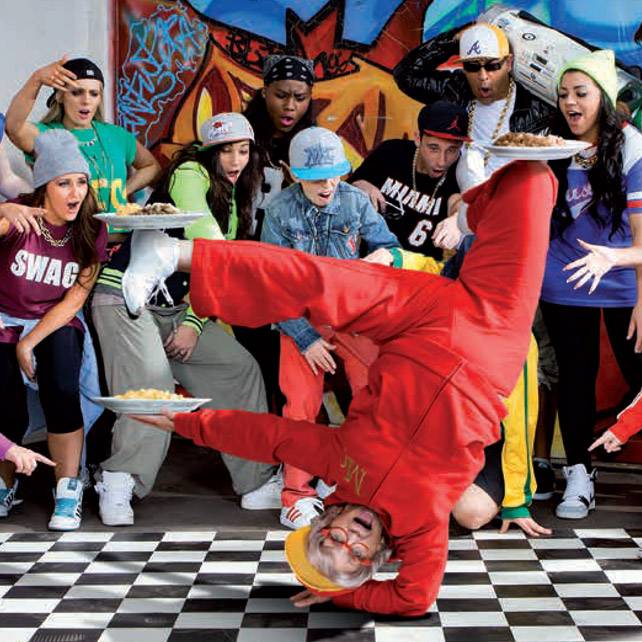 >GREAT result
We developed the campaign concept "Traditional meals, just like your granny made – only faster" and developed McIntosh's own rapping granny character, a fast talking, body breaking granny who represented our core proposition of traditional but fast!
A cross-media campaign included TV, digital, social media as well as a team of rapping grannies who were dispatched across the country to promote the dishes.
The campaign reached nearly 4 million people and led to new listings with major retailers.
The invention of Mr Macaroni.
We love working with McIntosh of Strathmore. So, when they approached us to build an integrated campaign to launch a new range of delicious macaroni pots, we were delighted and keen to get started.
>GREAT result
The new pots came in a range of three delicious flavour combinations; spicy Mexicana, smoky Applewood and meaty bacon macaroni.
With an already loyal customer base it was our job to build a campaign to introduce these new and exciting flavours and encourage trial. We knew that once they tried it, customers would naturally be coming back for more.
Our research and insight told us that busy mums with kids don't have much time to stop and sample food and drink produce and that we had to engage kids as part of the family shopping experience.
A few brainstorms later and Mr. Macaroni was born! Our favourite mascot was designed to engage families and soon became the heart and soul of a cross-media campaign spanning experiential in-store activity, radio promotion, interactive and social media.
Today he's still touring the length and breadth of Scotland, meeting families and introducing them to McIntosh of Strathmore's flavoursome dishes and putting smiles on children's faces.