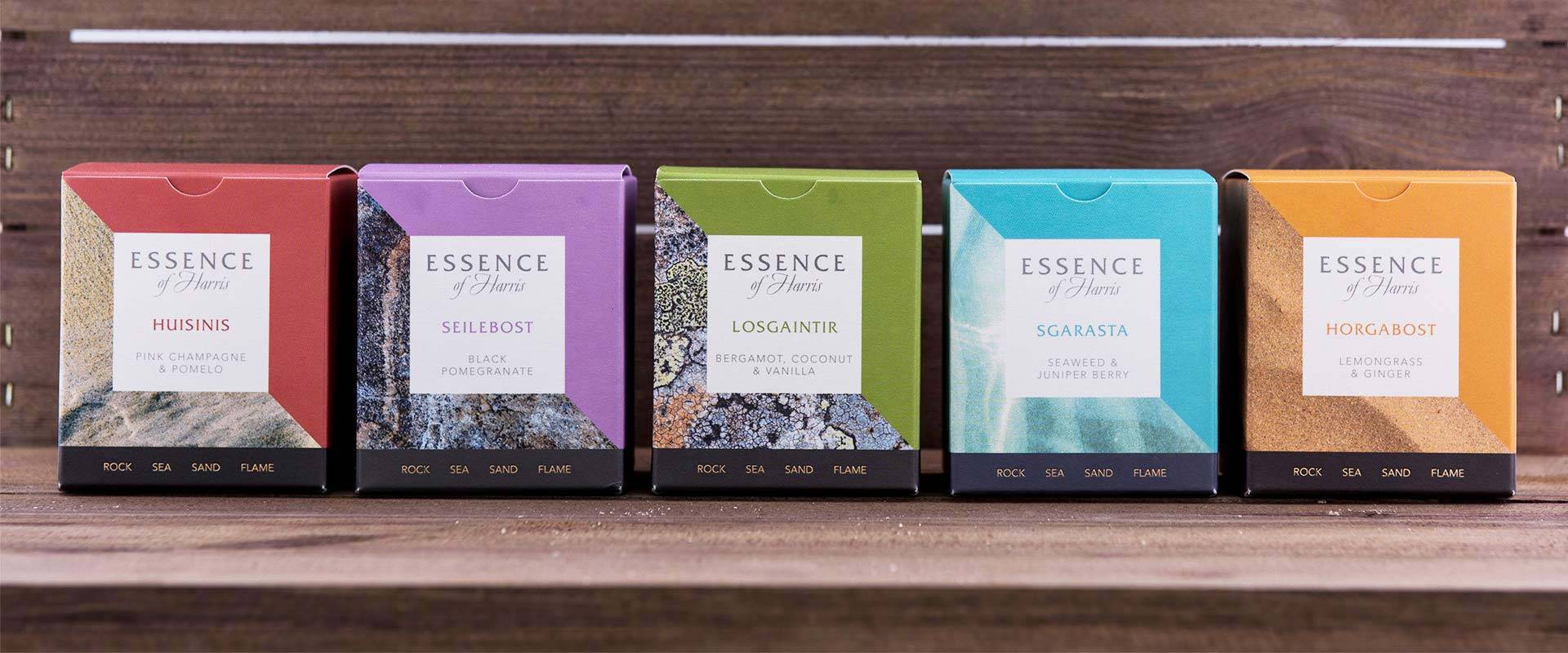 Crafting a brighter brand to spark international growth
Based on the Isle of Harris, The Buth Bheag Candle Company approached Denvir in need of a new marketing strategy that would spark growth in the brand's awareness and sales, for both the mainland UK and internationally. With a name so hard to pronounce and an identity so easy to forget, it was determined that a new brand development would be the best way to steal share in a luxury goods marketplace dominated by big name brands such as Jo Malone.
Market research told us that it was the origin and craft of the products that consumers valued most. This formed the core of the brand identity and inspired the new name and strapline; Essence of Harris – Hand-poured. Heartfelt.  Essence of Harris brand was then brought to life by evoking the elemental nature of the island. This can be seen across all of the brand's newly designed packaging, collateral, and photography.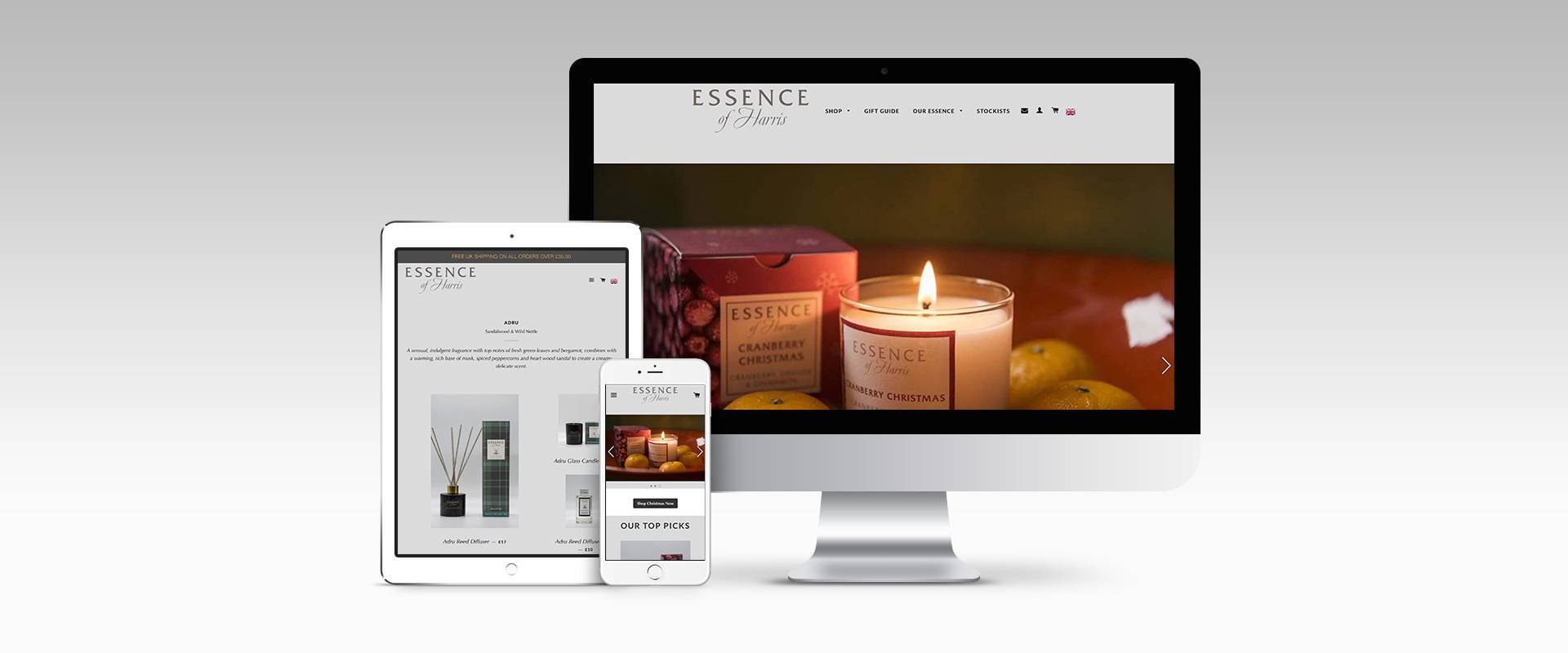 With the new brand ready to meet the world we next launched a new e-commerce website to facilitate global accessibility and repeat sales, as well as re-branding the existing bricks and mortar stores.  Following a hugely successful launch we have continued to work with Essence of Harris in developing a Limited Edition Christmas range as well the new Auras & Elements (hers & his) range. As the brand continues to go from strength to strength, we are excited for the beautiful projects the future might hold.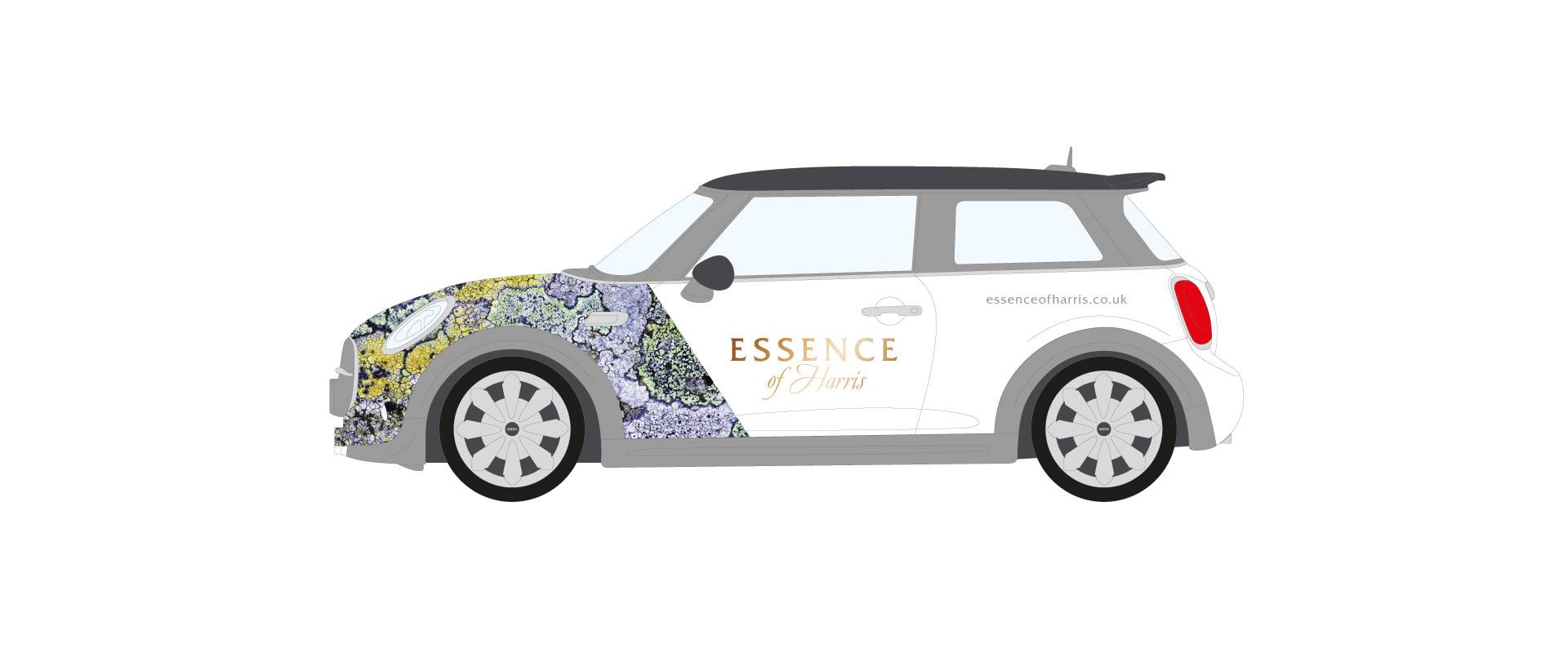 Tesco Taste Festival

Tesco Taste Festival

Growing consumer appetites with Northern Ireland's largest free food and drink event.

Skyeskyns

Skyeskyns

The Scottish sheepskin specialists.

McQueen Gin

McQueen Gin

Distilling the identity of an award-winning gin.

Forth Ports

Forth Ports

Creating a digital port for a leading UK quayside operator.