Distilling the identity of an award-winning gin
With a fantastic craft product and business ramping up, McQueen Gin was without a marketing manager and reached out to Denvir to bring out the true spirit of the brand. Conducting an internal brand planning workshop, we were able to understand McQueen Gin's marketing needs and priorities, as well as identify existing brand assets. A strategic marketing plan was then created, aimed at exploding awareness and differentiating McQueen Gin from the rest of today's hyper-congested gin market.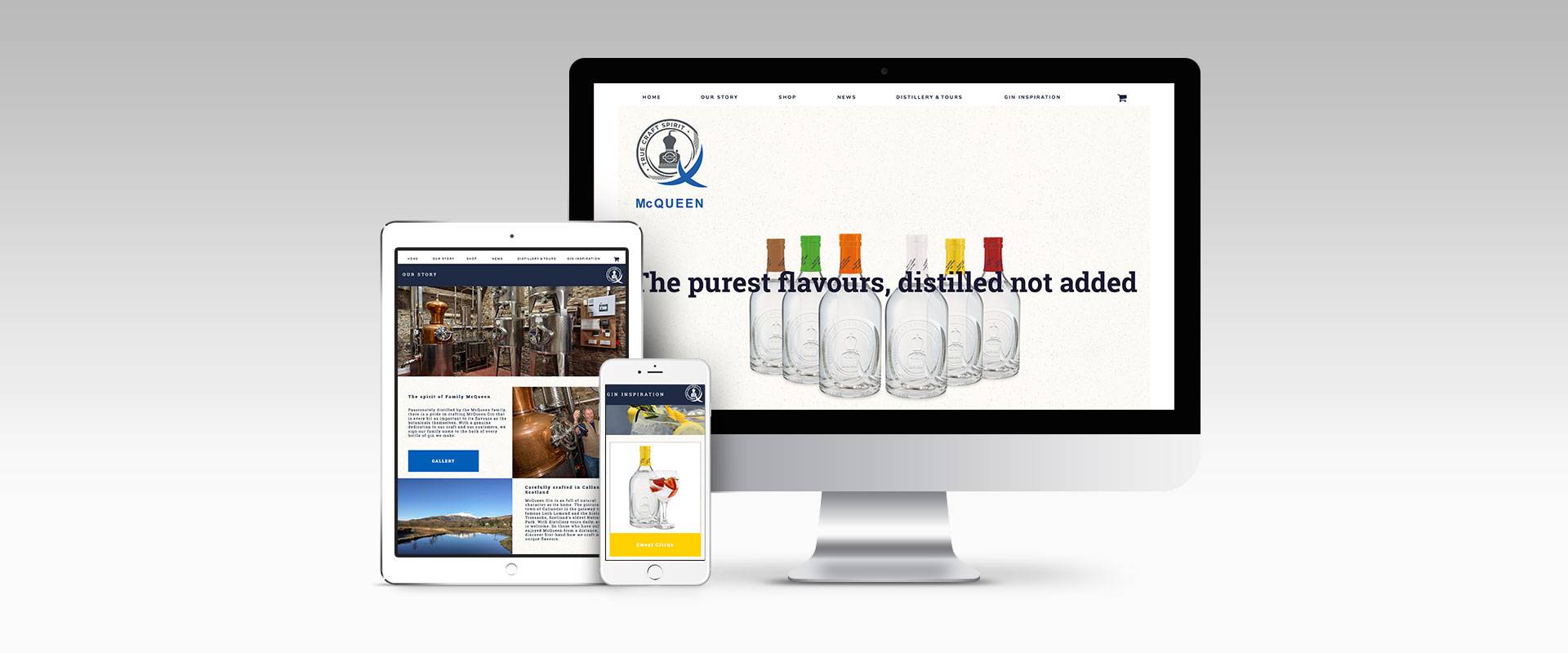 The McQueen website was given a clean new design and all copy was reviewed, followed by new key messages being developed to bring out the values behind McQueen's true craft spirit.  Social media has been a primary focus, creating engaging content to bring out McQueen's now iconic tone of voice, which balances tongue-in-cheek humour with the brand's expertise and passion for craft spirits.  Our team also provide PR services, weekly blogs, signage creation, packaging design and more. With th huge growth in awareness and McQueen Gin having secured major supermarket listings, we are excited to continue growing the brand as McQueen's full-service marketing partner.