Big thinking for microscopic problems
Express Microbiology approached us with the task of rebranding this great business which has been leading the way in analytical testing and solutions for clients in the food, leisure, agriculture and pharmaceutical industries for over a decade. With a team made up of truly expert scientists, they offer an array of great services which entail so much more than simply microbiology testing, something that perhaps wasn't fully understood across their existing and prospective client base.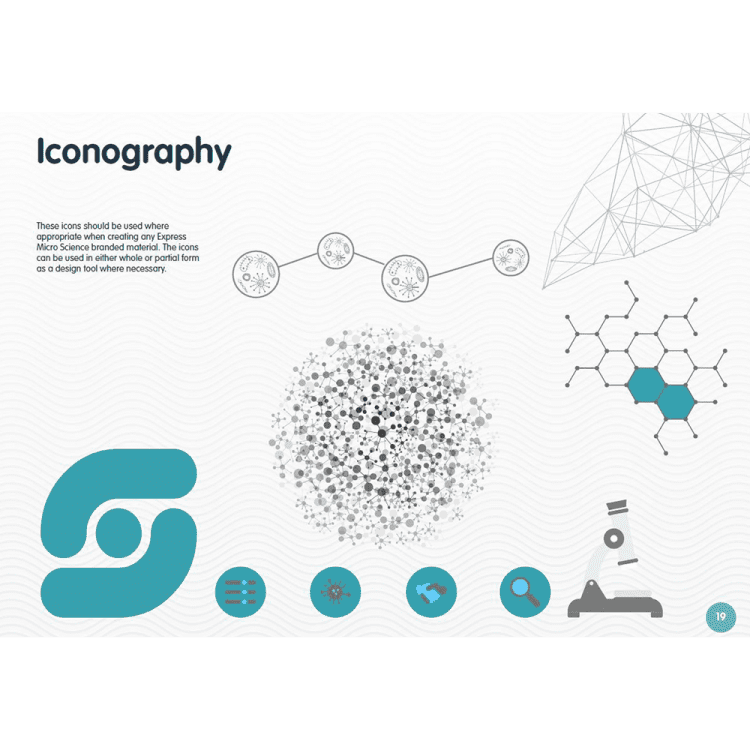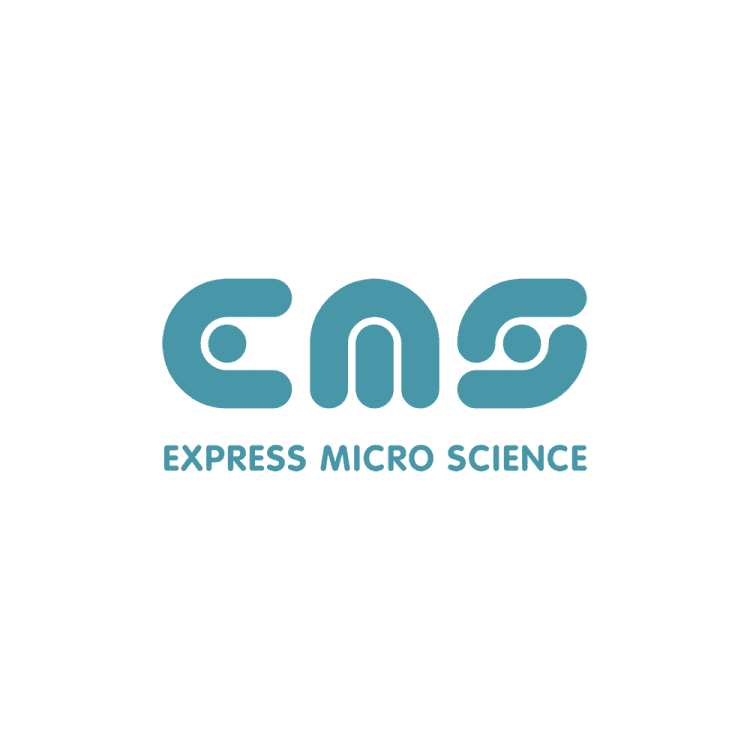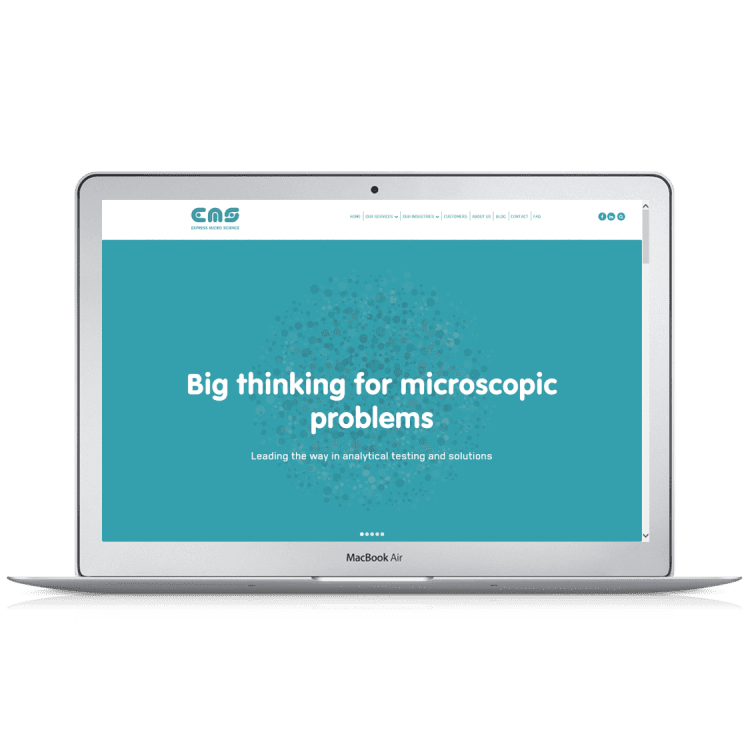 We developed the new brand name, Express Micro Science, or EMS for short. We worked closely with the team at EMS to develop their stylish, innovative new brand which was consistent with their business outlook. Along with the brand came a suite of new iconography and brand headlines aimed at delivering their key messaging to effectively communicate everything that is great about the business.
After the branding project, the working relationship developed naturally and work began on the development of a new website for EMS, incorporating their new brand, language, colour palette and iconography to provide them with the platform to lead their industry. With that came the organisation of a launch event, where the EMS warehouse was transformed into an event venue which involved the design and development of all event collateral, catering and hosting of several clients and friends of the business to formally launch Express Micro Science.
See the EMS website in full: www.expressmicroscience.co.uk
Forth Ports

Forth Ports

Creating a digital port for a leading UK quayside operator.