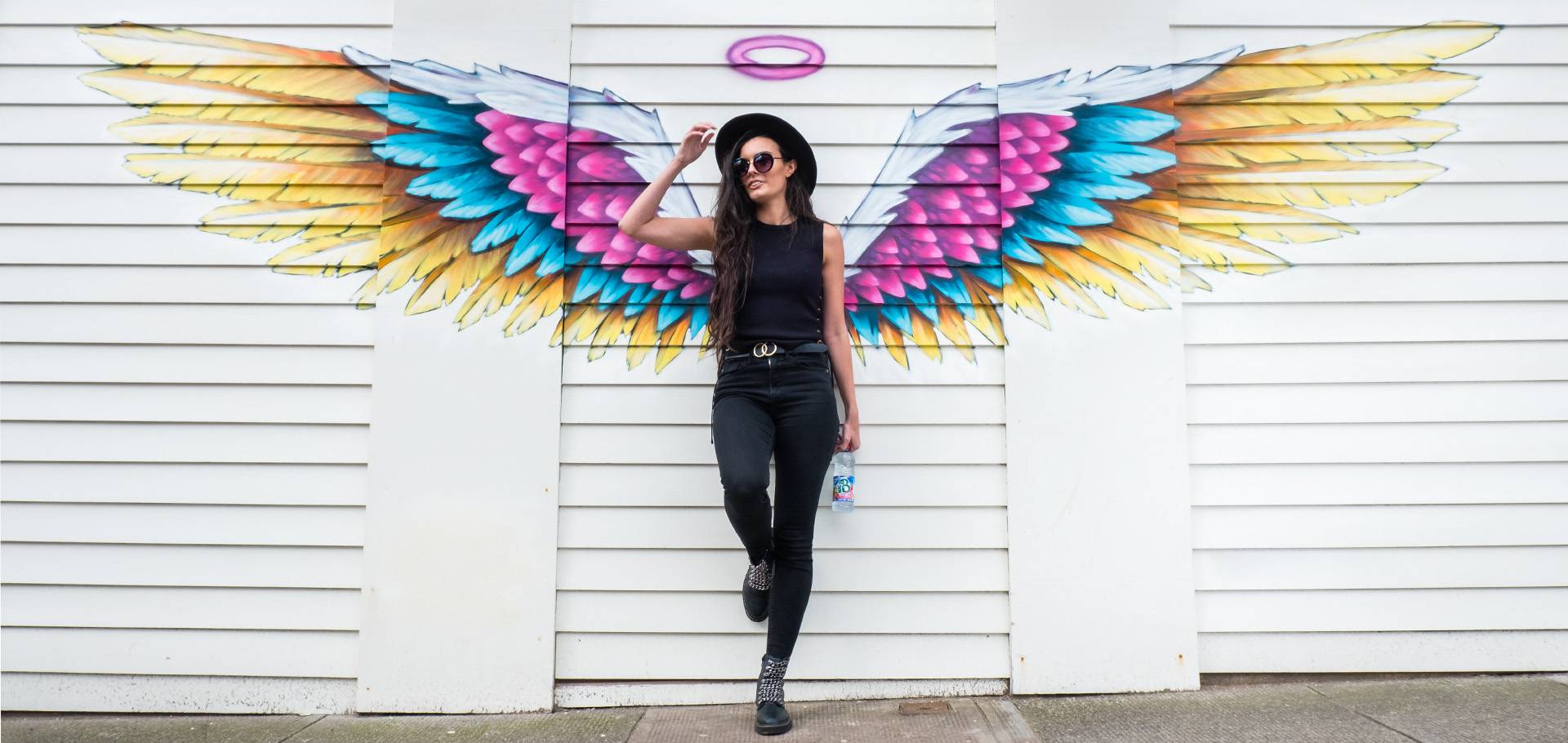 A refreshing relaunch to the top of the market
Continuing the flow of our >GREAT working relationship, Macb water (Refresco Group B.V) tasked Denvir with creating a relaunch campaign that would capture market share and reclaim their position as the nation's #1 brand in flavoured water.
Here's how we made a splash with the bold and refreshing Macb 'Bland is Boring' campaign.
Brand Personality
A key focus for the relaunch was to bring out the energy behind Macb flavoured water. A vibrant new look and a bold attitude were introduced, positioning Macb as 'water with bottle', highlighting its roots, and creating the 'Bland is Boring' mantra that would lead the brand forward.
Photography
To bring out the full 'Bland is Boring' flavour of Macb, we hit the eclectic streets of Glasgow for a photoshoot bursting with colour! The team visited some of the coolest locations in Scotland's biggest city, including the Hidden Lane, Embargo, Ashton Lane, and SWG3.
The result was a suite of epic images that have been used across all channels – including a new website.
Website
Our team designed and built a website that brought Macb's fresh new look bursting onto the web, creating an online presence that is miles apart from its competitors. The beautiful design and user-friendly experience showcases all the values of the brand and absolutely screams 'Bland is Boring'.
On Pack Promotion
Talking about screaming, we planned, designed and executed Macb's biggest ever on-pack promotion to drive sales in store – with one lucky family drawn from more than 800 entrants to win a thrill-packed holiday to Universal Orlando Resorts, worth over £6,000!
Integrated Campaign Delivery
Driving trial and awareness was a key measure of the 'Bland is Boring' relaunch. Our brand strategists planned and executed a huge nationwide campaign incorporating Event Sponsorship, Experiential, Social Media, Radio, and Outdoor. The results of which were not bland, or boring.
Event Sponsorship
Denvir managed Macb's official sponsorship of The Great Scottish Run – Scotland's biggest running event. This included a team of Macb runners in the race, Macb bottles in all runner packs, around 23,000 product trials, and branded signage throughout the race which was televised live by the BBC.
Experiential
Our team of brand ambassadors carried out targeted sampling events at Edinburgh Waverley and Glasgow Central train stations to drive trial and adoption among commuters in two key national markets – achieving over 10,500 consumer samples in just 2 days.
Social Media
We developed and implemented a social media strategy that brought the new Macb personality to existing followers whilst driving growth. The brand's bold new look and engaging content resulted in a greater than 145% increase in Instagram followers!
Radio
Focussing on driving sales in the central belt of Scotland, Capital Scotland FM was identified as the prime station for targeting Macb's 18 to 25-year-old primary audience. The catchy ad ran for 4 weeks and brought the 'Bland is Boring' message to over 2.3million listeners.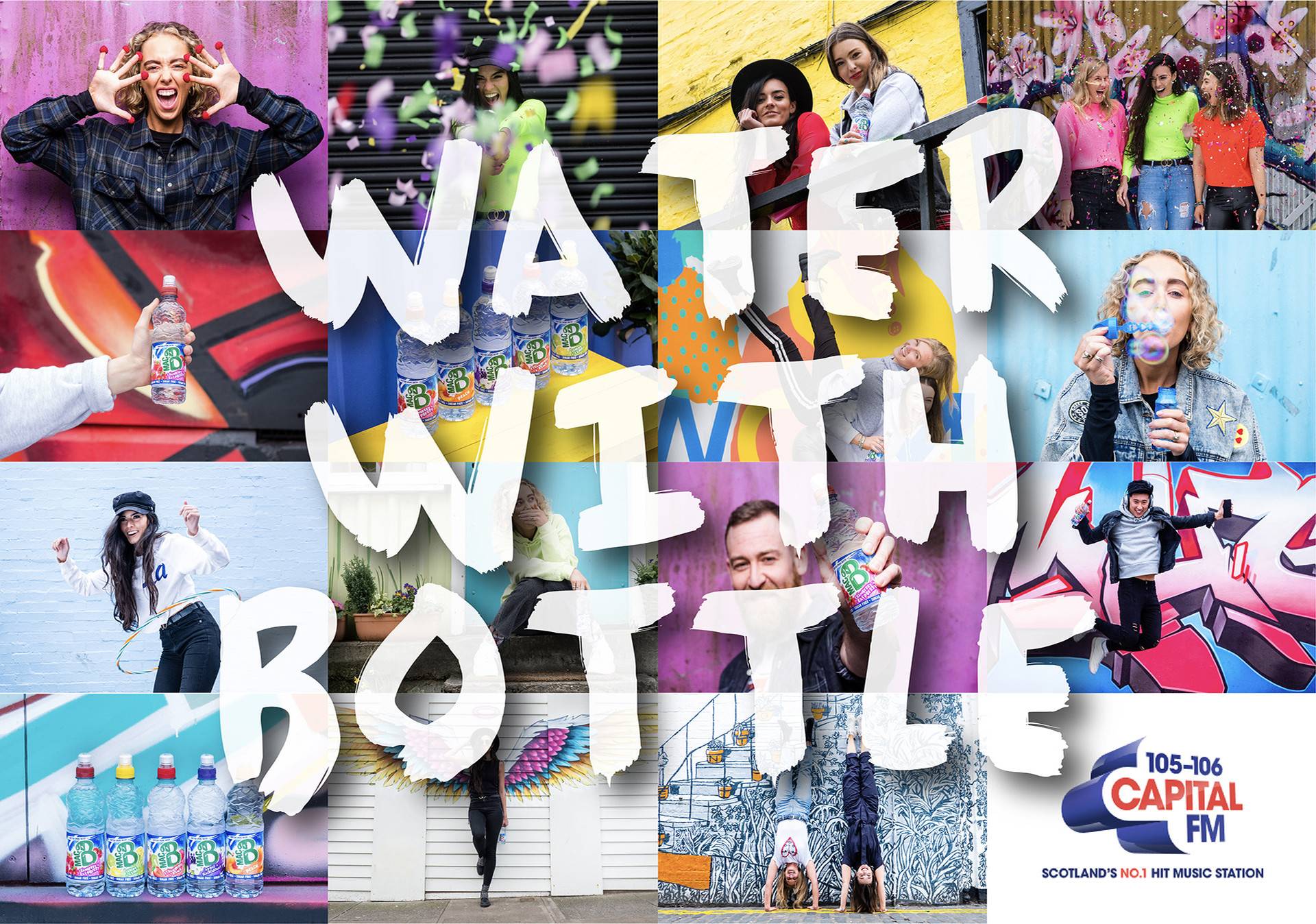 Outdoor
Running at the same time in order to complement the radio advertising, we developed 'Out of Home' material that was positioned in high traffic areas with significant dwell time, reaching an audience of 2.05million.
During and following the 'Bland is Boring' campaign, Macb water experienced sales growth in a declining market and outperformed all competitors to become the #1 flavoured water in the country.