Anywhere for tennis campaign
Leading UK bottled water brand, Highland Spring, approached Denvir to bring to life its partnership marketing campaign with the Lawn Tennis Association (LTA) through experiential events. Denvir worked with Highland Spring to build on their already successful "AnywhereforTennis" campaign which aims to support and inspire families to spend more time together, get active, have fun and adopt healthier hydration habits.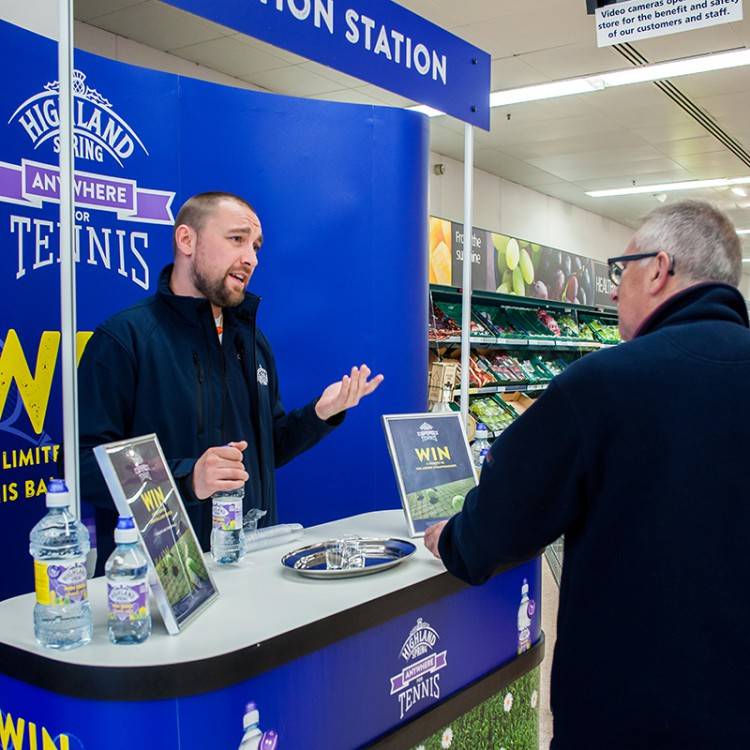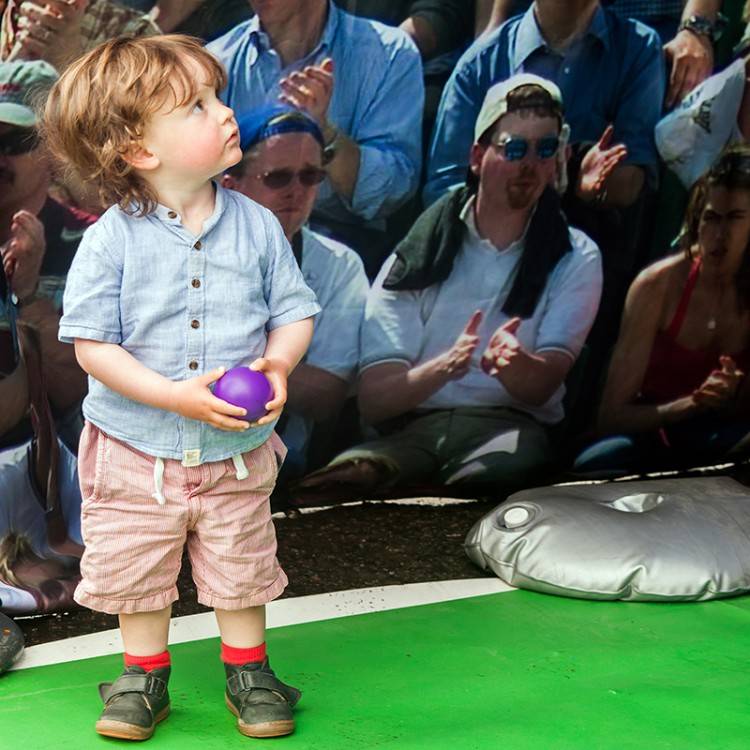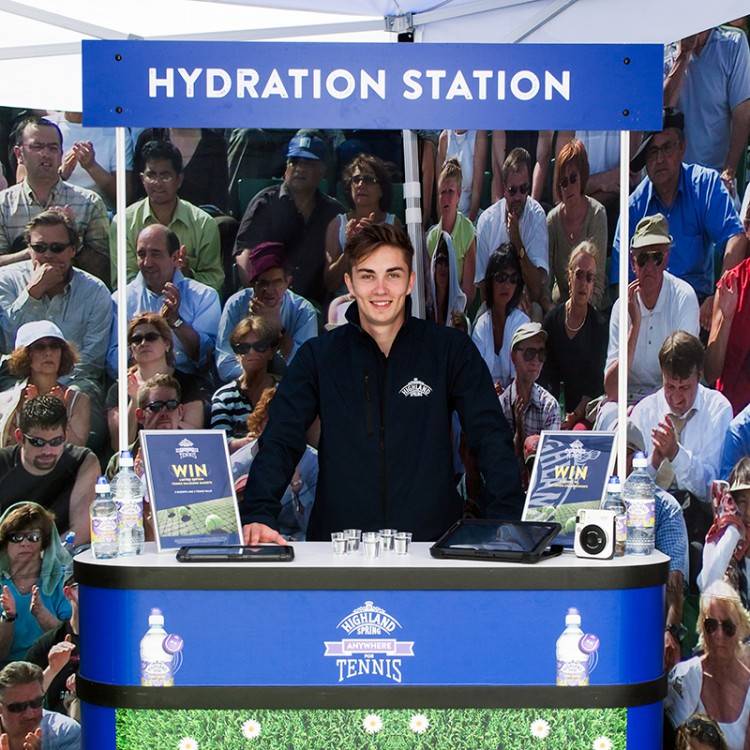 The experiential activity supported this by creating an engaging experience which brought to life the ease and accessibility of tennis and encouraged families to participate in its benefits while also promoting the on-pack offer at the point of purchase.
We teamed up with Tesco in Scotland to implement the experiential campaign by placing bright, bold and impactful 'hydration stations' at the front of the stores, as well as down the water aisles. We then designed and built a 6m x 4m miniature outdoor tennis court.
This sat at the front of the store so members of the public would pass the event stand prior to entering the supermarket. At the outdoor stand, we devised fun games which included 'guess how many tennis balls' and 'keepy-uppy' challenges.
There was a real buzz around the events and the positive impact led to Sainsbury's also hosting the event in a number of their stores throughout Scotland and England.