Cancer Support Scotland provides a range of services all in the one place that you won't find anywhere else
Denvir was approached by Cancer Support Scotland as they wanted to strengthen their position in the crowded third sector and raise greater awareness about what they do. The charity provides emotional and practical support to anyone affected by cancer and all of their services are free and rely on donations. It was decided that a brand refresh was needed so they could stand out against the competition.
Research & Strategy
Before any branding work could begin, we needed to research Cancer Support Scotland's place in the charity market and identify its USP's. The strongest USP Cancer Support Scotland offers is the emphasis on the wellbeing of those affected by cancer. Our research revealed that for those feeling overwhelmed, scared, and uncertain, the charity offers a safe haven where they can be listened to and understood. As part of their emphasis on wellbeing, the charity offers services which include counselling, chiropody, deep tissue massage, reiki, reflexology, Indian head massage, stress management and aromatherapy.
From our, research it was apparent that another major USP of the charity is the Calman Centre, which is based in the grounds of Gartnaval Hospital in Glasgow. The Calman Centre is named after the charity's founder Professor Kenneth Calman and is a drop in centre which offers a warm and welcoming refuge for those affected by cancer. By visiting the centre and seeing the difference the charity's support made to people, it was also clear how valuable the contribution of the charity's skilled and passionate team was. Our research showed it was also important to highlight that, unlike other regionalised charities, Cancer Support Scotland offers its services to the whole country.
Brand Refresh
Cancer Support Scotland is a long-standing brand so its evolution had to be handled with great care. We wanted to modernise the brand while still staying true to the spirit in which it was founded.
The brand refresh was spearheaded by a new logo which encapsulated the new identity. The logo's design makes bold use of colour and has a fresh, modern feel. The refresh also extended to a new website, brochure and stationery.
Website
A welcoming new website was created to showcase Cancer Support Scotland's great range of services in an impactful way. The charity's previous website was overly cluttered and felt too 'corporate'. When designing the new site, a major priority was to convey the warm and inclusive image of the charity. A fresh, clean look and feel was introduced and our developers ensured the site was as user-friendly as possible.
The charity's new messaging was clearly brought out on the website. We needed to emphasise how important wellbeing is if you or a loved one are affected by cancer and that Cancer Support Scotland provides and range of services all in the one place that you won't find anywhere else.
In addition to the website the new branding carried through all other communications, with a new brochure outlining Cancer Support Scotland's Strategic Five-year plan and branded stationary.
Many of Cancer Support Scotland's users 'stumbled across' the charity and were previously unaware of the services they provide. With this strong, impactful branding refresh, Cancer Support Scotland now stands out from the crowd like never before.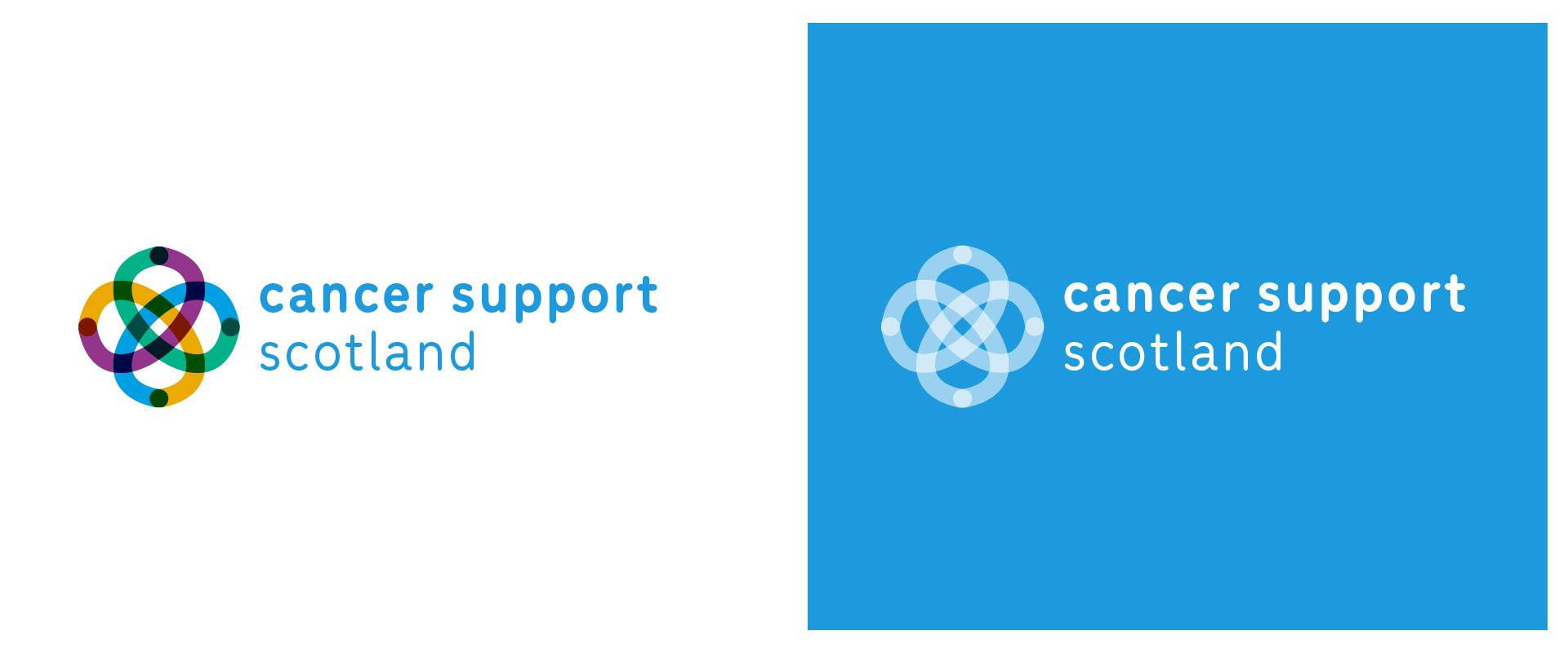 Vion Food Group

Vion Food Group

Inspiring consumers to become more adventurous cooks.