Building an innovative healthy snack brand from the ground up
In 2016, Denvir was approached by East of Scotland Growers (ESG), a co-op of farmers looking to reduce food waste by finding an innovative use for their 'wonky veg'.
Everything else just grew from there…
Market research including trend reports, surveys, and focus groups identified broccoli crisps as the ideal opportunity for the farmers' new brand, later backed up by initial taste-tests. We developed an authentic identity, with its design inspired by the natural roots of the brand, and quirky but genuine messaging that reflected the personality of the farmers.
The result was Growers Garden; delicious snacks made by tasty farmers.
We built a bold but wholesome website and engaged audiences across all social platforms in promoting the values of this innovative and sustainable healthy snack brand.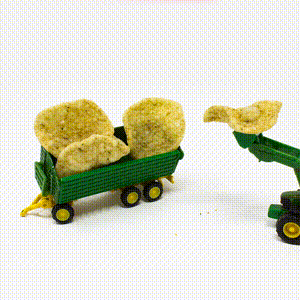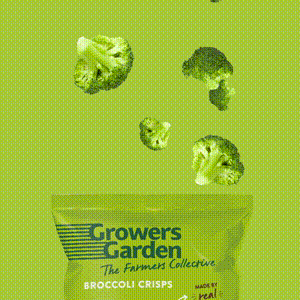 Growers Garden launched in September 2018, with activation including mailouts to key buyers, press releases, interviews, local events and international exhibitions; successfully securing listings with four major wholesalers before Crispmas!
We are proud to continue providing all of Growers Garden's marketing services as the brand looks to grow for years to come.