Following the expedient design and installation of facility signage during the company's rebrand, Mowi approached Denvir again – this time, with a far more substantial and emotive challenge – to convey the passion behind its daily operations to the world and attract other like-minded people to join their 'Blue Revolution'.
Operating in some of Scotland's most remote locations, the company has faced ongoing barriers to recruitment and retention of skilled workers. However, those who genuinely share Mowi's values of ethical farming and protecting the environment, are fiercely loyal.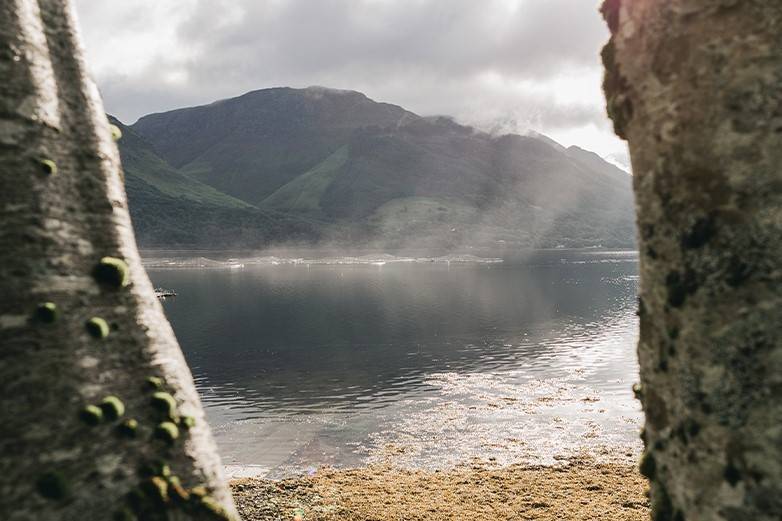 As we dived down to the core of  the company, it became clear that the people of Mowi and their stories are what make the brand. From here, we developed the "I am Mowi" campaign concept; delivering a 120 second film, career and trade show experiential kits, social media content, and role vacancy recruitment templates.
I am Mowi Film
We began by researching every step in Mowi's end-to-end supply-chain. From manufacturing salmon feed to the final product distribution, everything is handled in-house. Storyboarding followed, with the aim of placing the people behind each stage of Mowi's process in the spotlight.
Next, it was time for action. A week-long shoot saw our team travel across the country to capture the people of Mowi and their roles.
From feed factories to offices, hatcheries to open-water farms; underwater, on deck, and sky-high footage was used to paint the truest picture of who and what makes Mowi.
I am Mowi Careers Collateral
The showpiece 'I am Mowi' film was complemented by a full suite of 'I am Mowi' career-focussed collateral, including the creation of the "How Mowi are you?" career pathfinder. The interactive activity has already received a fantastic response at career shows, particularly among the youthful audiences that are key to Mowi's future.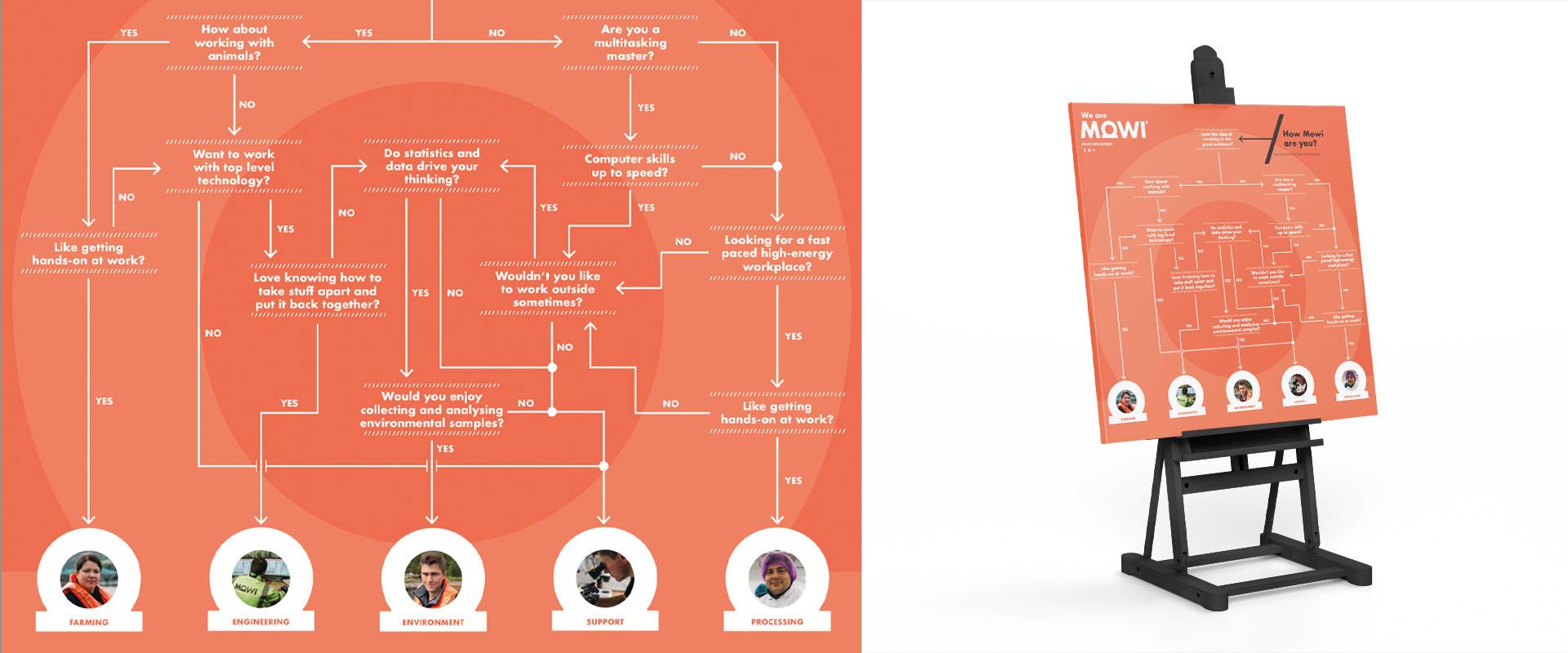 Enticing job vacancy templates and recruitment-focussed social media assets were also developed – ensuring a consistent expression of the "I am Mowi" concept across the full recruitment process.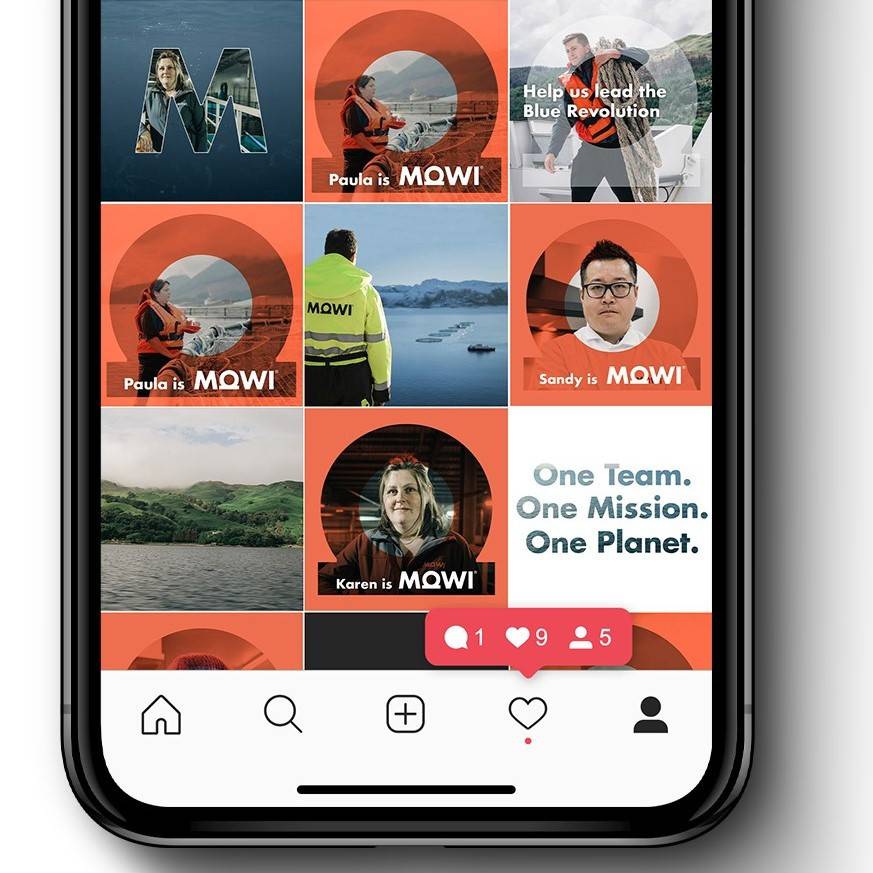 The end result was an authentic and emotive campaign which the client is proud to promote internally, and which resonates with potential employees who share the same values and vision as those who make Mowi what it is.