Growing consumer appetites with Northern Ireland's largest free food and drink event
Way back in 2009, Tesco Northern Ireland approached Denvir to launch a city centre food and drink event that would engage customers, support local producers, and promote the Tesco brand. Together we cooked up the Tesco Taste Northern Ireland Festival, right in the heart of Belfast.  Ten years and ten shows later, appetite for Northern Ireland's biggest food and drink festival has only grown stronger. The latest event was the busiest to date, with 70 exhibitors sampling and selling to over 25,000 visitors during the weekend-long showcase.  Our experiential team organise every aspect of the event, from exhibitor recruitment to the clean-up and everything in between. A year-round effort that shines through in the results delivered.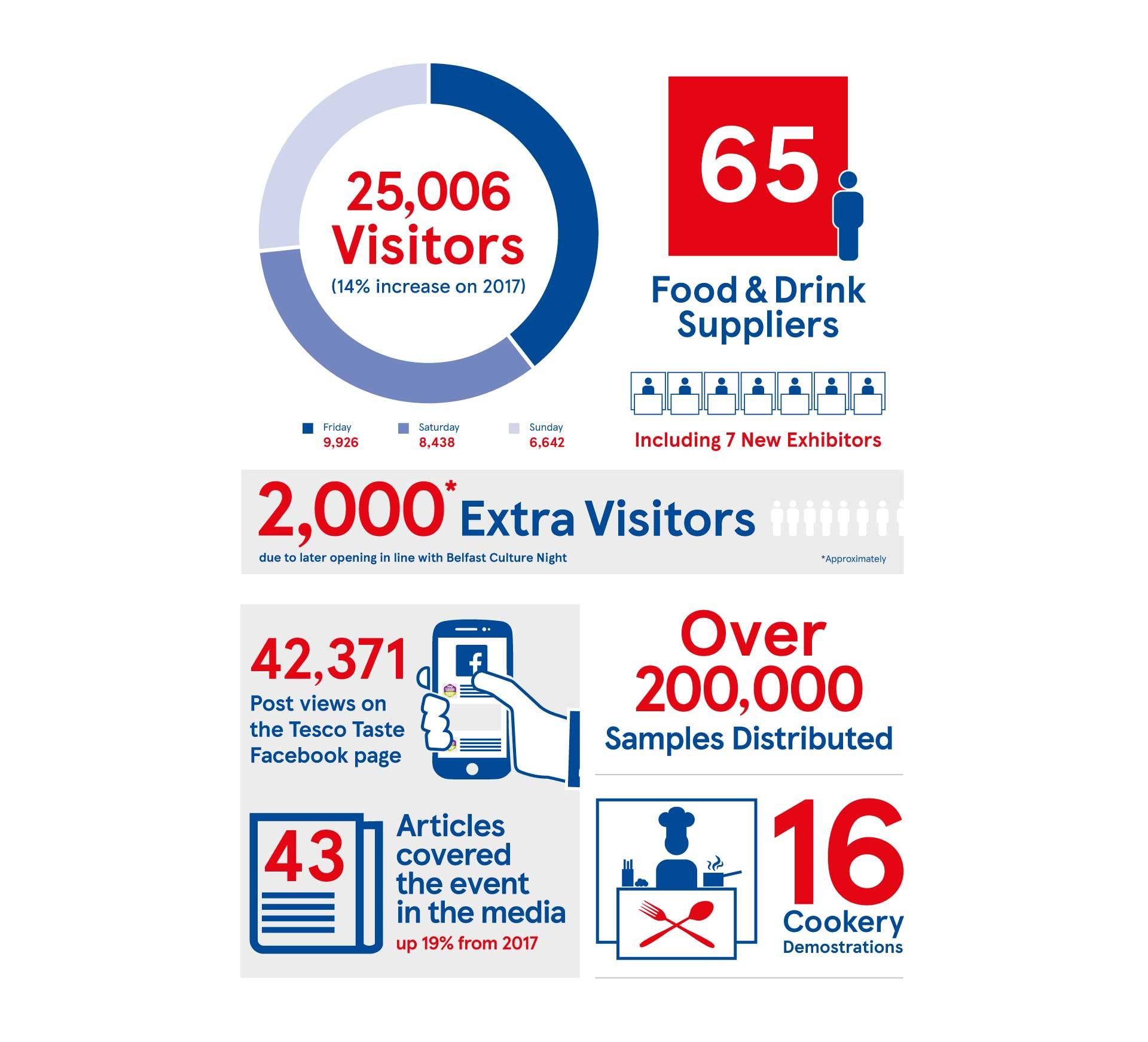 We also help many exhibitors to staff the event, with our very own passionate and professional Brand Ambassadors available to promote any brands that might need them.  As the event grows each year so too does our pride in bringing it all together; now a successful ten-year tradition of collaborating with Tesco Northern Ireland, which we are excited to continue in 2019 and beyond.