It was all systems go for the Denvirites last week, as one of the biggest events of the year was upon us, and months of planning and preparation came to life in a huge four-day promotional party! With over 190,000 visitors, eager to sample everything on offer and discover new products, it is easy to see why the Royal Highland Show is the place for food, drink, and agricultural brands to connect with consumers.
The biggest show in town
Since its humble beginning in 1822, the Royal Highland Show has evolved into one of the largest experiential marketing events of its kind in Europe. With c.2000 exhibitors, and over 100 media reporting live, RHS is an ideal platform to make headlines, network, influence and most importantly, do business. We have proudly been representing our food, drink, and agricultural clients at this epic event, since we opened our doors in 2003. It is, in a word, unmissable.
How to be best in show!
Even huge events like this are not a guaranteed win for awareness. Navigating this vast Scottish bazaar, you'll see opportunity in abundance, and brands who failed to capitalise on it. Lonely looking stalls, with lack-lustre representatives, presenting a half-hearted smattering of product. They might be hard to spot, as the sights, sounds, and smells of all that is more interesting at RHS, masks their existence. But if you do spot them, take a mental note, this is what 'not preparing' looks like.
Our clients can trust us to never let this happen. Denvir's team of marketing strategists and project managers plan every detail months in advance, while our designers create inspiring, eye-catching promotional material to win the battle for 190,000+ consumers' attention. Finally, when it matters most, our professional Brand Ambassadors bring everything to life, with energy and a smile.
Denvir proudly represented not one, two, three, or four, but FIVE clients, at RHS 2017! Thanks to the organisation and hard work of our dedicated Events &Experiential Marketing team, this year was not only our biggest, but our best so far. Below is just some of the >GREAT stuff we got up to, and the lovely feedback we received that makes it all worthwhile.
Our Royal Highland Show 2017 – Experiential Promotions
Aberdeen Angus Cattle Society
With hundreds of Aberdeen-Angus breeders coming to Scotland from around the world, we had been working with the AACS to plan and promote their World Angus Forum for months. The media packs and sustained PR buzz built by Denvir around the Forum, captured the attention of BBC's Landward. We were able to arrange fantastic interviews between Dougie Vipond, two Australian A-A delegates, Society President Alex Sanger, and even a prize-winning Aberdeen-Angus bull; LIVE at the Royal Highland Show! A >GREAT result you can watch below.
Watch: BBC Landward Live at RHS 2017 – Aberdeen-Angus Interview at :16:35 to 21:35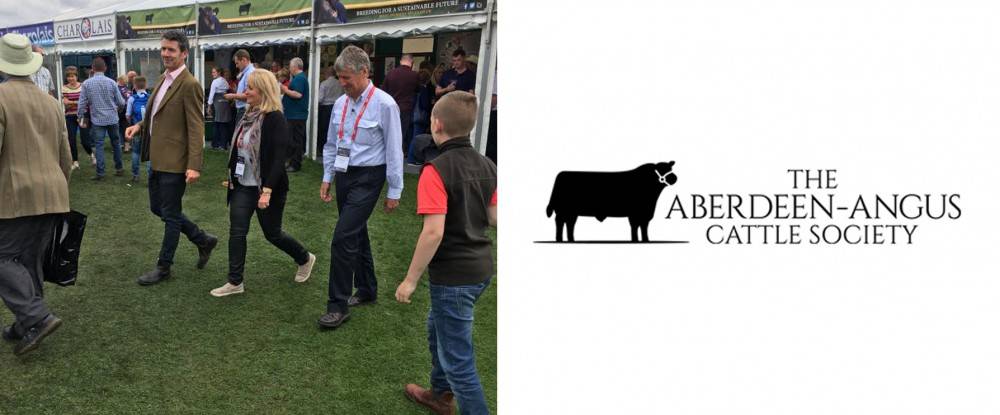 Quality Meat Scotland
Our Brand Ambassadors had a great time spreading the word about QMS's 'Born and Reared in Scotland' meat, which always comes from Scottish SPCA approved farms. With the help of mascot 'Hamish the Cow' we got the word out, and by then end of each day, all the best dressed people were wearing awesome QMS t-shirts sold in aid of the STV Children's Appeal.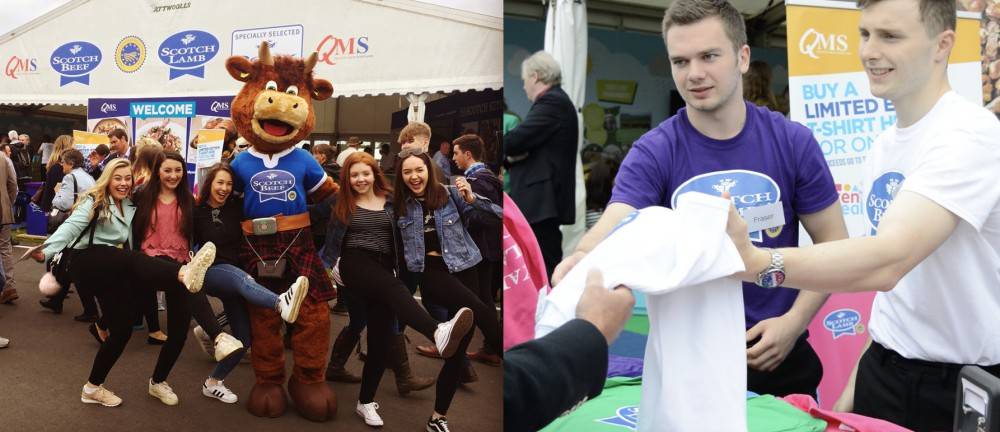 "The guys worked well… next year we might do 2 sets of teams. Hamish always seems to be a hit and the guys were happy to get involved"
Suzie Carlaw, QMS Marketing Controller
Macsween
It wouldn't be the Royal Highland Show without the most Scottish dish of them all! We run annual Burns retail tours, and organised the new product launchfor Macsween's gluten free haggis this year, so Denvir BA's are well 'seasoned' in the art of Haggis promotion. More than able to 'meat' expectations, we delivered thousands of haggis samples, and sold mountains of hearty 'Haggis, Neeps & Tatties' to keep visitors' energy up, and spirits high.

"Thank you to each and every one of you for putting in the effort with pre-show meetings… also to those who did the tiring job of helping out on the stand. We've had a bumper year!! Sales of hot haggis meals throughout the day were up but our sales of cold product for people to take home with them were also up, which is a great achievement. So, again, thanks to everyone for a great team effort." – Alexis Ovenstone, Macsween Head of Marketing
Mackays & Mrs. Bridges Jams
Mackays and Mrs. Bridges were tingling visitors taste buds throughout the show, with a rainbow of delicious jams on offer, and thousands of samples given out. Continuing the success of previous years at RHS, the Denvir BA's were on hand to help sample, sell, answer questions, and make sure nobody got sticky fingers!

Thank you to the team. Everyone worked so hard and the show was such a success yet again!" Samantha Coates, Mackays Ltd.
Malcolm Allan Foods
We were proud to be the Royal Highland Show representatives for Malcolm Allan, 'Scotland's Family Butcher' since 1954. Positioned in both the ASDA and Co-op pavilions, we were able to generate awareness with a true retail context. There will be many more of their famous meats in trolleys this week.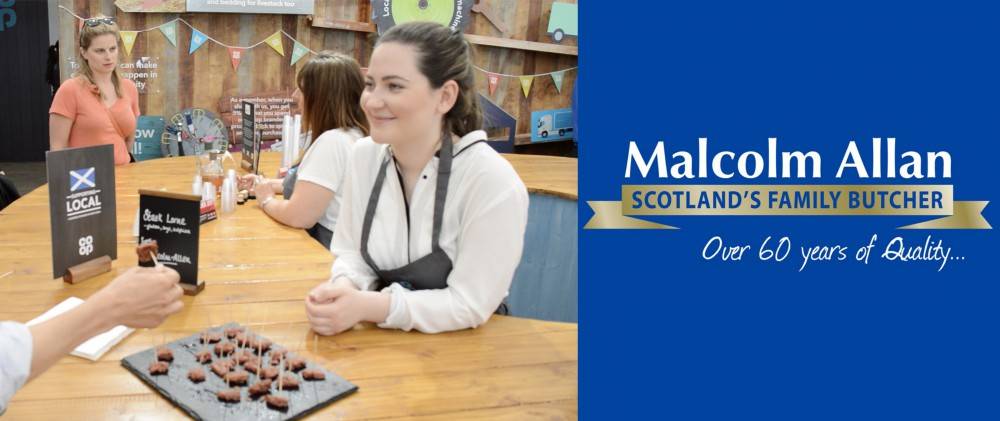 "The young guy on the Asda stand was very nice. Would do it again. I am going to do a tour." – David McCallum, Malcolm Allan Ltd.
British Limousin
Our BA's were on hand to provide refreshments for those in need of a break from the hustle and bustle, and information for those eager to learn about one of the UK's premier breeds.

Our Royal Highland Show 2017 – Retail, Branding, and Identity
In addition to all the amazing experiential activity at RHS 2017, Denvir's >GREAT brand development work was also on display. The newly launched Sulaire Fish Co. brand could be seen in the Aldi pavilion, promoting its range of luxury Scottish salmon products. While over in the 'Aberdeenshire Village', re-branded Sutherlands of Portsoy was raising the profile of their new identity, as purveyors of fine fish for 5 generations.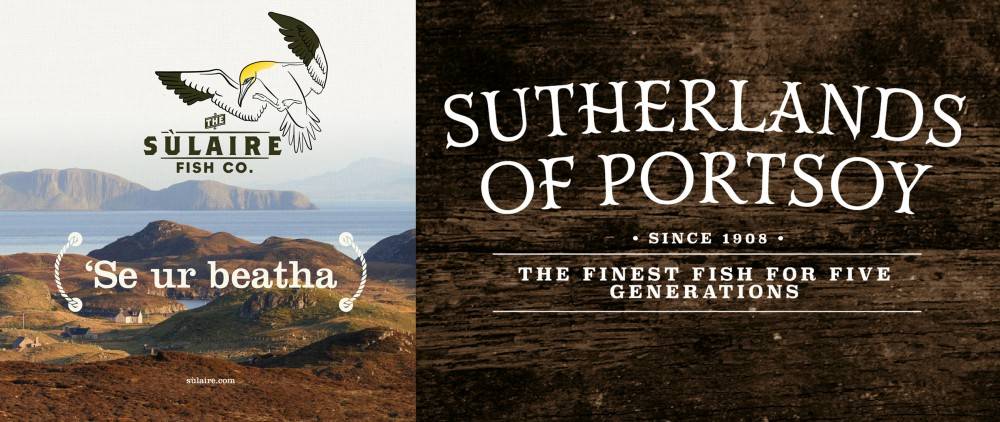 And as always, our long running client and RHS regular TESCO was there to educate visitors as to the amazing range of Scottish and British produce it offers in store.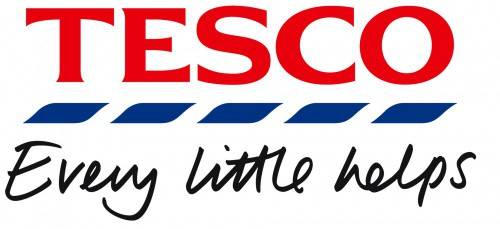 RHS 2018?…
It might just have ended, but we can't wait to be back, and planning is already underway for RHS 2018. So, if you want to 'put on a show' for customers next year, get in touch with Denvir.