At Denvir, we were delighted to show our support for Stirling's City Deal bid with Invest in Stirling this week through proudly signing the Stirling Pledge! As a local Stirling business, we are excited by the prospect of a City Deal investment for Stirling, which would be a great step towards building on Stirling's already world-class assets and positioning the city as a major economic and cultural player on both a national and international level.
Chris George, our Managing Director, was present to sign the Pledge this week, which is a declaration of support for Stirling's City Deal bid which would give the city access to funding that could transform Stirling's rural and urban areas. The deal would see employment creation, improved support for new and existing businesses and an improvement in quality of life for all who visit, live, work and study in Stirling.
Stirling is undoubtedly already a great place to live and work in, and here at Denvir we firmly believe in making things greater than great. We would encourage everyone to back Stirling's City Deal by signing the Pledge and playing your part in taking the city of Stirling to the next level.
The Stirling Pledge can be viewed and signed at: http://goo.gl/R1FfNf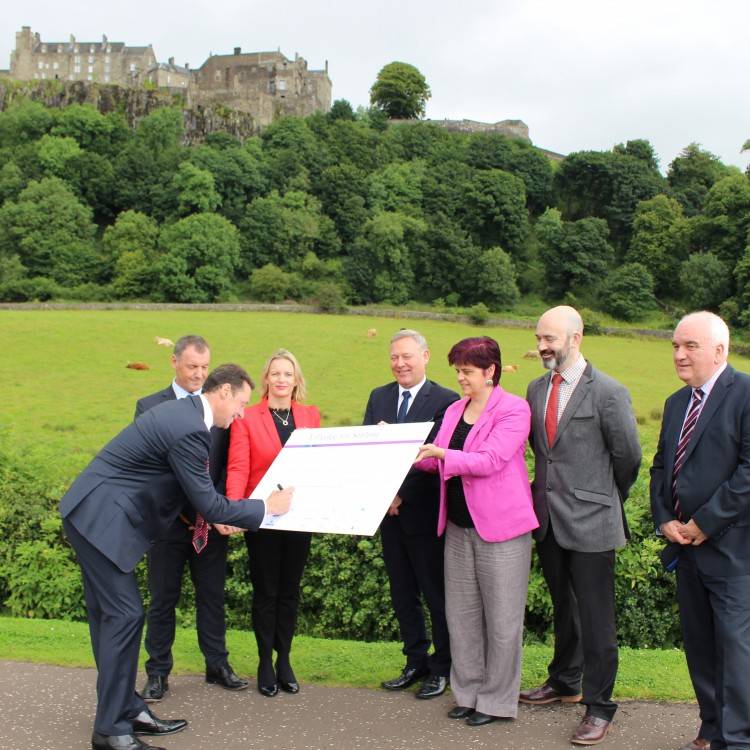 Chris George, Managing Director of Denvir Marketing signs the Pledge in the presence of David Caw, Prudential, Johanna Boyd, Stirling Council Leader, Sandy Ogilvie, Ogilvie Group, Michelle McKearnon, Forth Valley Chamber of Commerce, Martin Breslin, Visit Scotland and Stuart McGregor, SEPA.